Suicide and Crisis Support
The Helpline Center is South Dakota's leader in suicide prevention and response. If you or someone you know is having suicidal thoughts please call 1-800-273-8255 anytime, day or night, and we will provide you with the caring support you need. All South Dakotans have access to the crisis line all day, every day. The service is free and confidential.
Our Survivor Voices presentation is provided by trained volunteers who have lost a loved one to suicide and is available upon request. The presentation provides a unique perspective on losing a family member or friend to suicide and provides a deeper understanding of the importance of suicide prevention in our community. Presentations are designed to help prevent suicide by reducing stigma, educating about warning signs, encouraging help-seeking behavior, teaching people how to better support survivors of suicide loss, and how to respond to suicide deaths in a sensitive and informed manner. This presentation is available for service clubs, community organizations, church groups, mental health professionals, support groups, first responders, faith groups, school groups and educators.
We also offer grief support for individuals who have lost a loved one to suicide, as well as professional suicide awareness and prevention training for any person or organization looking for suicide prevention skills. We are the only accredited suicide prevention, intervention and after-care organization in South Dakota. Our hope is to deliver the hope and understanding you need.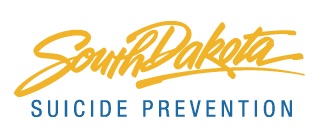 You can also find more information at www.sdsuicideprevention.org.