South Dakota Suicide Prevention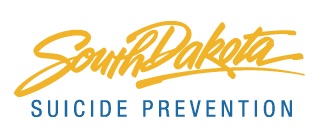 The Helpline Center partners with the SD Department of Social Services to maintain a  website focused on suicide prevention. It includes a calendar of statewide trainings and events and resources, current facts and statistics about suicide in South Dakota, as well as information about the warning signs of suicide. Suicide-related information for the general public as well as resources geared to special groups such as teens, suicide survivors, healthcare professionals, school personnel and other groups who may encounter people who are at risk for suicide can be found on the website.
To get help or to learn more, visit www.sdsuicideprevention.org.